315th Sanctuary B-day Retrospective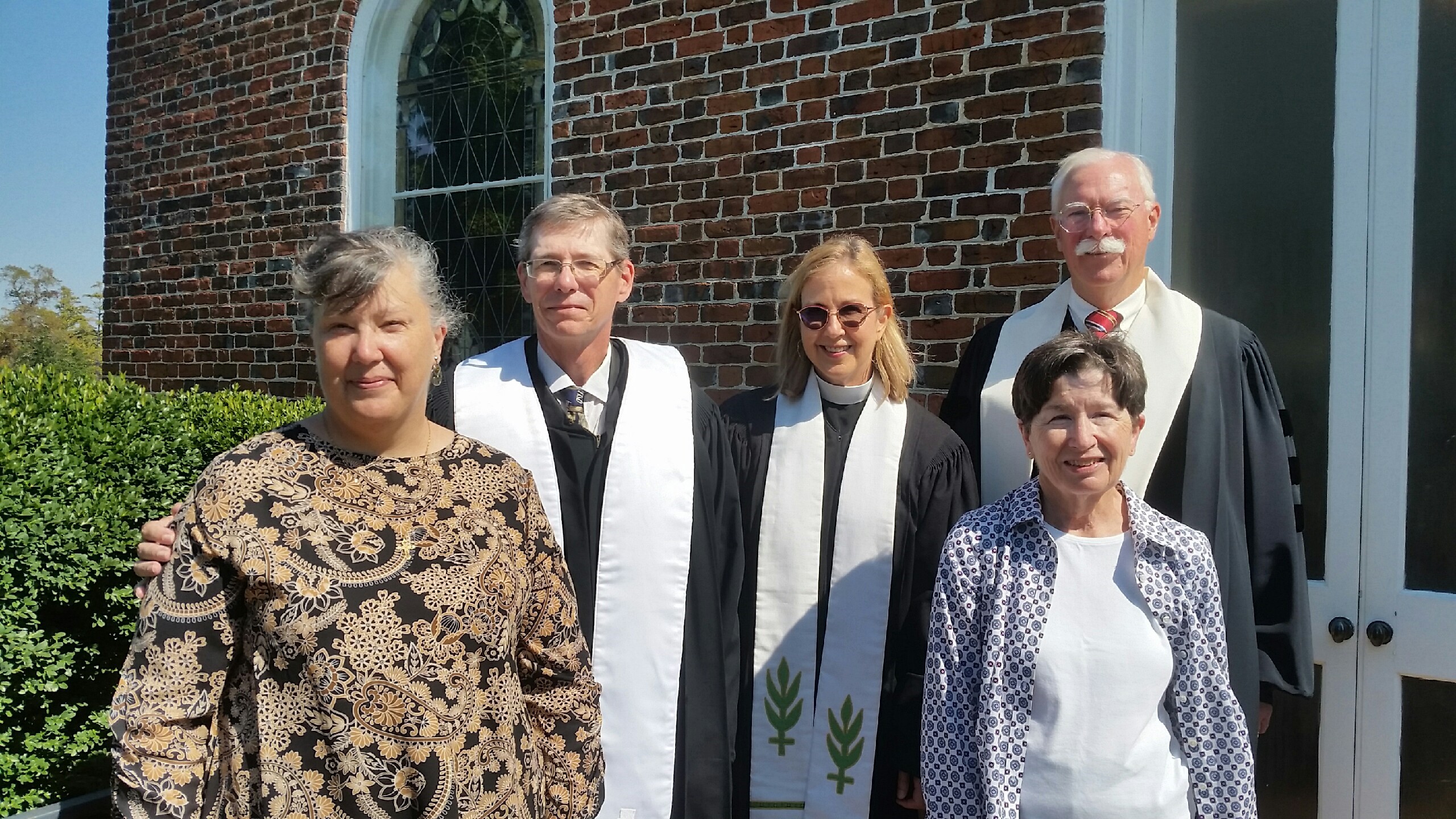 On Sunday, October 3, 2021, we gathered to celebrate the 315th birthday of our sanctuary. It was constructed on land previously given by Col. William Stevens of Rehoboth Plantation to Rev. Francis Makemie for the purpose of establishing a permanent home for Presbyterian worship in Somerset County, Maryland. Work began sometime between 1699 and 1703, and was completed in 1706. A dedicatory service was held in October of that year, presumably with the Rev. Makemie officiating.
While the Rehoboth congregation had been meeting since at least 1672 at the plantation house of Col. Stevens, (approximately 500 yards up the river) the "Dissenters" now had a dedicated home of worship, which has continued to host regular Divine worship services to this day, making it (in the words of a 2012 British Broadcasting Corporation documentary) "the Birthplace of American Presbyterianism".
As part of our commemoration, we were led in Worship and Holy Communion by a special guest, the Rev. Dr. William (Bill) Sweetser. Dr. Sweetser is Professor Emeritus of Church History at Union Presbyterian Seminary - Charlotte, and Pastor Emeritus of First Presbyterian Church, Spruce Pine, NC. He is also the author of the 2016 history of Union Seminary, titled "A Copious Fountain".
Following worship, we gathered in the Fellowship Hall for a catered meal of turkey, ham, and oysters, plus all the fixins'. Dessert included pies, cookies, and a special birthday cake.
A huge THANK YOU to all those who put so much work into planning and participating in the day's activities!